Henry Charles Boucha (Born – June 1, 1951 in Warroad, Minnesota USA) is a retired Native American professional ice hockey centerman who played 6 seasons in the National Hockey League for the Detroit Red Wings, Minnesota North Stars, Kansas City Scouts and Colorado Rockies.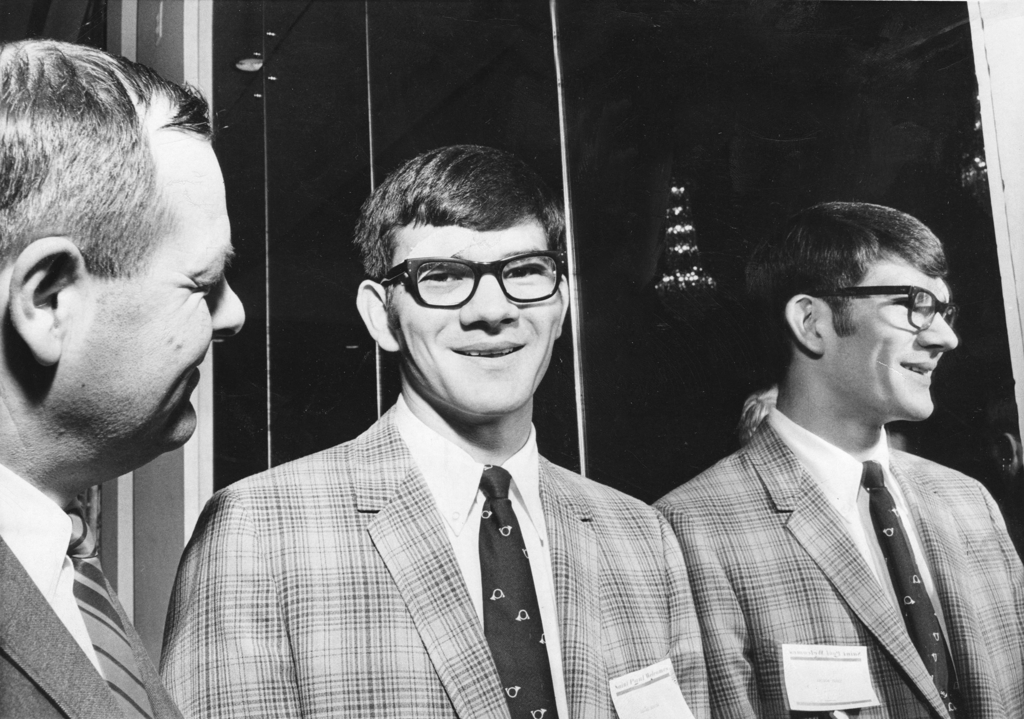 Boucha was drafted in the 2nd Round, 16th overall by the Detroit Red Wings in the 1971 NHL Entry Draft. He played high school hockey for Warroad High School leading his team to the 1969 state tournament where he was injured during a 5-4 overtime loss to Edina. He is considered to be one of the best players to ever play Minnesota high school hockey. Boucha was inducted into the United States Hockey Hall of Fame in 1995 and was a member of the 1972 United States Olympic hockey team that received the silver medal. In the days before mandatory helmets Henry wore a red headband which became one of Boucha's trademarks.
Center Henry Boucha was a fine scorer and penalty killer whose career was adversely affected by an eye injury. He was a fine international player for the U.S. before making a smooth transition to the North American pro game.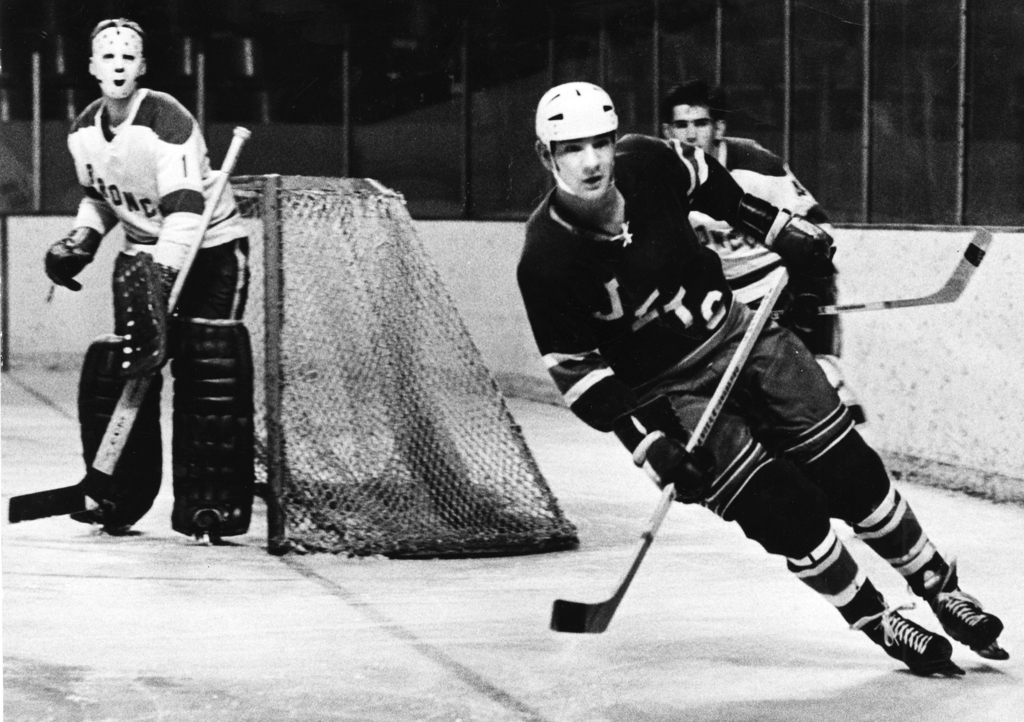 Boucha spent the 1969-70 season with the WCJHL's Winnipeg Jets. The next year he committed himself to the U.S. national team which afforded him a chance to play at the 1971 World Championships and 1972 Sapporo Olympics. In the meantime, he was selected 16th overall by the Detroit Red Wings at the 1971 Amateur Draft. Following the Americans' silver medal performance, the young pivot joined the Wings for the last 16 games of the 1971-72 schedule.
Boucha and his trademark headband were popular figures in Detroit over the next two seasons. He formed a solid line with Red Berenson and Bill Collins and sometimes worked well with speedy Pierre Jarry. During a game at Montreal in 1973, Boucha tied the NHL mark for the second fastest goal from the start of a game by scoring at the six second mark of the first period. In August 1974, Detroit sent the versatile forward to the Minnesota North Stars for sharp-shooter Danny Grant. Boucha was enjoying a solid year when he was involved in an ugly stick-swinging incident with Boston's Dave Forbes which left him with a cracked bone around his eye and blurred vision. He was never the same after the trauma of the injury and the subsequent court case when the State of Minnesota attempted to charge the Boston player with assault.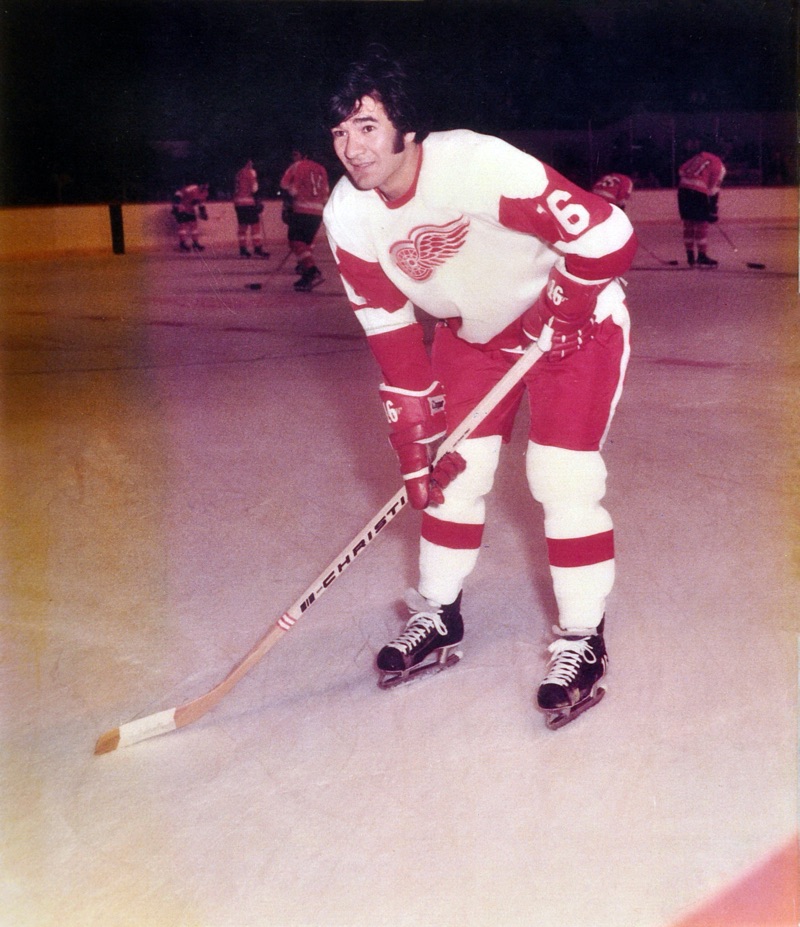 The clever centre sought a change of scenery with the Minnesota Fighting Saints of the WHA in 1975-76. He joined the NHL's Kansas City Scouts for the last part of the season and remained with the franchise when it relocated to Colorado in 1976-77. Boucha retired nine games into that season as his effectiveness had diminished. His contribution as an American player was acknowledged with his election to the United States Hockey Hall of Fame in 1995.
Nicknamed "The Chief." Played senior amateur hockey with Warroad Lakers for part of 1971-72 season before 1972 Olympics. Was first amateur player picked in 1972 WHA Draft. Played on Minnesota Fighting Saints (WHA) team that folded on Feb. 27, 1976. Went into real estate business after retirement, joining Warroad's Pahlen Realty in 1987. Active supporter of Native American causes and charities. Named the 47th most important sports figure in Minnesota history by Minneapolis Star Tribune. Subject of biography called Henry Boucha: Star of the North.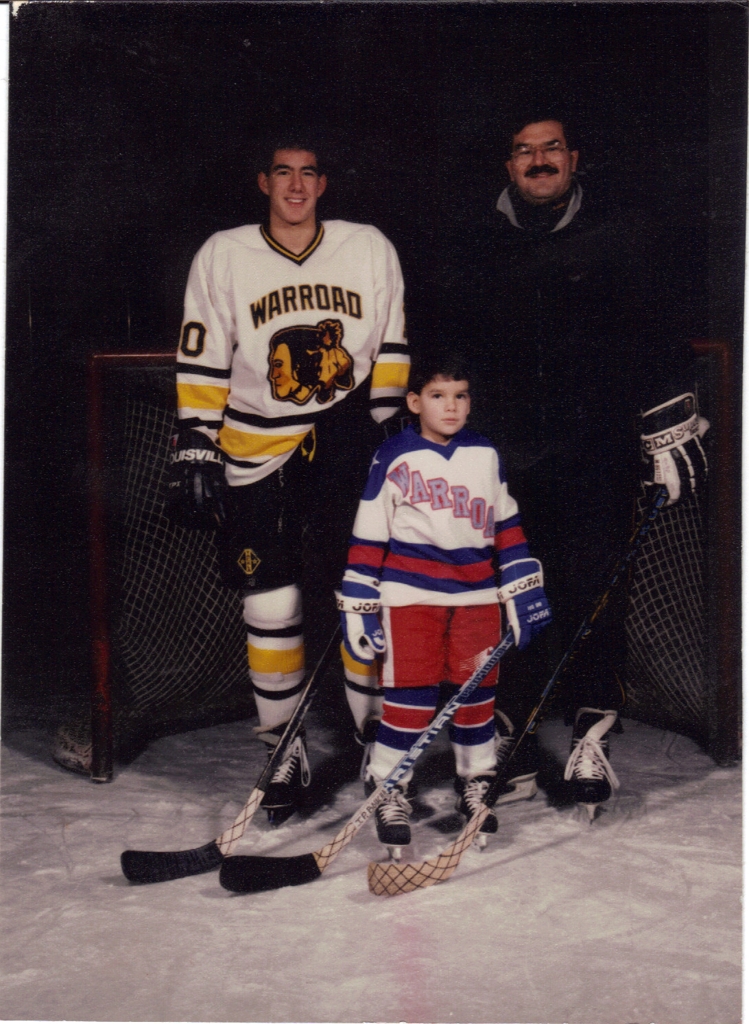 Last name pronounced Boo-shay. Full-blooded Ojibwa (Chippewa) Indian. Cousin of former NHL player Gary Sargent and former minor-leaguer Earl Sargent. Father of minor-leaguer Henry Boucha Jr. and Jean Paul (JP) Boucha. JP played defense for teams in the Superior International Hockey League (SIJHL) in Canada for 3 years before heading to New York to play college hockey for Suny Canton.
Henry Boucha's promising hockey career was tragically brief, cut short by an eye injury that forced him to hang up his skates at the age of 26. His impact on the game continues to this day, thanks to his work with an NHL/USA Hockey Diversity Task Force Program in his hometown of Warroad, Minn. Like many great hockey players, Boucha was a multi-sport athlete growing up, excelling at hockey, football and basketball. He was versatile even within the sport of hockey, skating as both a defenseman and center for Warroad High School Warriors. Boucha played in what is still remembered as the greatest game in Minnesota high school hockey history, when Warroad took on Edina in the 1969 Minnesota State Championship game. The best player on either team, Boucha was knocked out of the game just four minutes into the second period by an elbow to the head. He never saw his team fall in overtime, 5-4, but it's still remembered as one of the biggest games he ever played in.
He played for three seasons with the U.S. National Team from 1969-72, netting 73 goals and 86 assists in 115 games. His international playing experience culminated with the 1972 Olympic Games, helping the U.S. Team bring home the silver medal.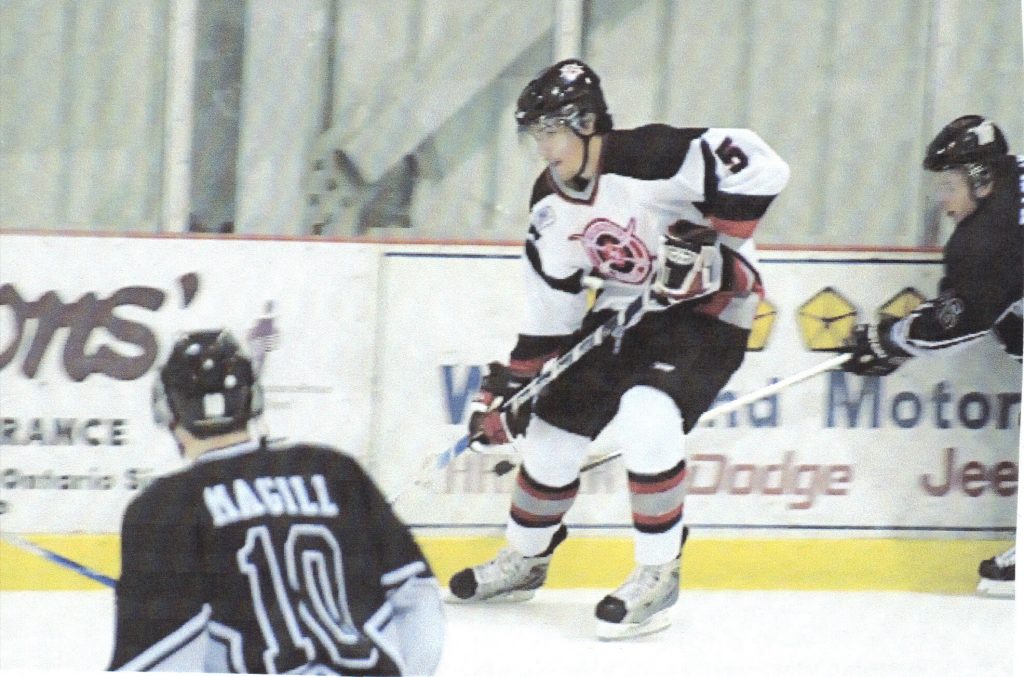 The Detroit Red Wings quickly signed him to an NHL contract, and he suited up with the Red Wings in 1971-72, playing parts of three seasons in Hockeytown. He didn't find the scoring touch of his youth in Detroit, tallying just 43 goals and 26 assists in 159 games. Boucha felt right at home in the 1974-75 season with the Minnesota North Stars, scoring 15 goals and 14 assists in his first 29 games, before his season — and his career — ended with an eye injury he suffered in a game against the Boston Bruins. He would come back to play for the WHA's Minnesota Fighting Saints in 1976, and with the Kansas City Scouts and Colorado Rockies of the NHL, but couldn't overcome his limited vision. He then retired from the sport, when was just 26. Boucha would go on to play for his hometown Warroad Lakers, before donating much of his time to various Native American causes. A full-blooded Ojibwe Indian, Boucha founded a program in 1995 to offer economically disadvantaged Ojibwe youth the opportunity to play ice hockey. Though mostly remembered for his on-ice abilities, Boucha's greatest assists can be found off the ice.