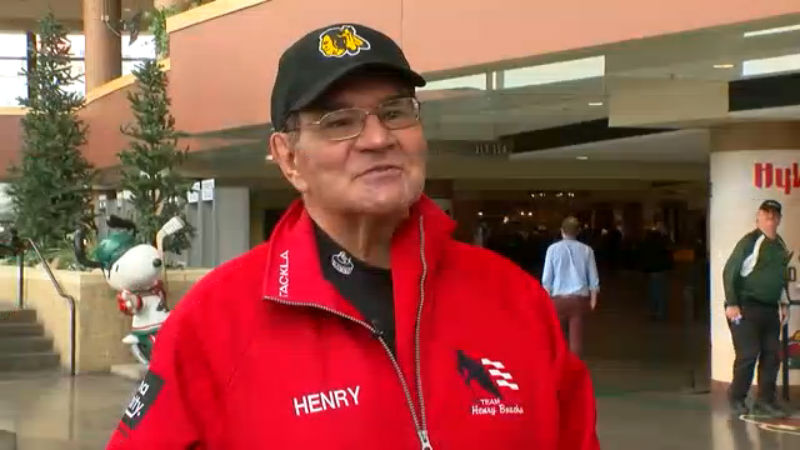 The Minnesota State High School League Girls' Hockey Tournament is taking place this weekend at the Xcel Energy Center in St. Paul.
Warroad is no secret to state tournaments. Both their boys and girls teams have won several state titles.
"It's exciting," said Karl Johnston, whose daughter plays on the girls' team. "But it's also … nerve-racking."
Making the six-hour trip to St. Paul never gets old for fans of Warroad hockey.
"It's such a small place … playing these bigger schools. It's awesome to see them out there," said hockey mom Sandy Kotlowski.
And it is a little extra special for Henry Boucha.
"Some of my greatest highlights include, you know, the Minnesota state tournament," Boucha said.
Warroad has produced 80 Division I players, seven Olympians and ve NHL players — all from a town of less than 2,000 people. And Boucha, among them all, is considered one of the best the city has ever seen.
He helped lead Warroad to the state nals in 1969, losing by one goal to Edina.
"It was just a tremendous outpouring of support for Warroad during that time," Boucha said. "It's continued to this day, really."
Boucha went on to play in the Winter Olympics, winning a silver medal in 1972. He then played in the NHL with the Detroit Red Wings and the Minnesota North Stars before an eye injury ended his career.
He later wrote a book about being one of three Native American men to play in the NHL. One of the others is his cousin, T.J. Oshie. Boucha is a hockey legend who stands out in a hockey town.
"We take pride in our programs," Boucha said. "We take pride in the community. The young kids that graduate go on and play college, play some pro hockey, get married and return back to Warroad to raise their family."
Boucha is now a realtor. He will be part of a documentary about his experience as a Native American in the NHL. Filming is expected to start this summer.