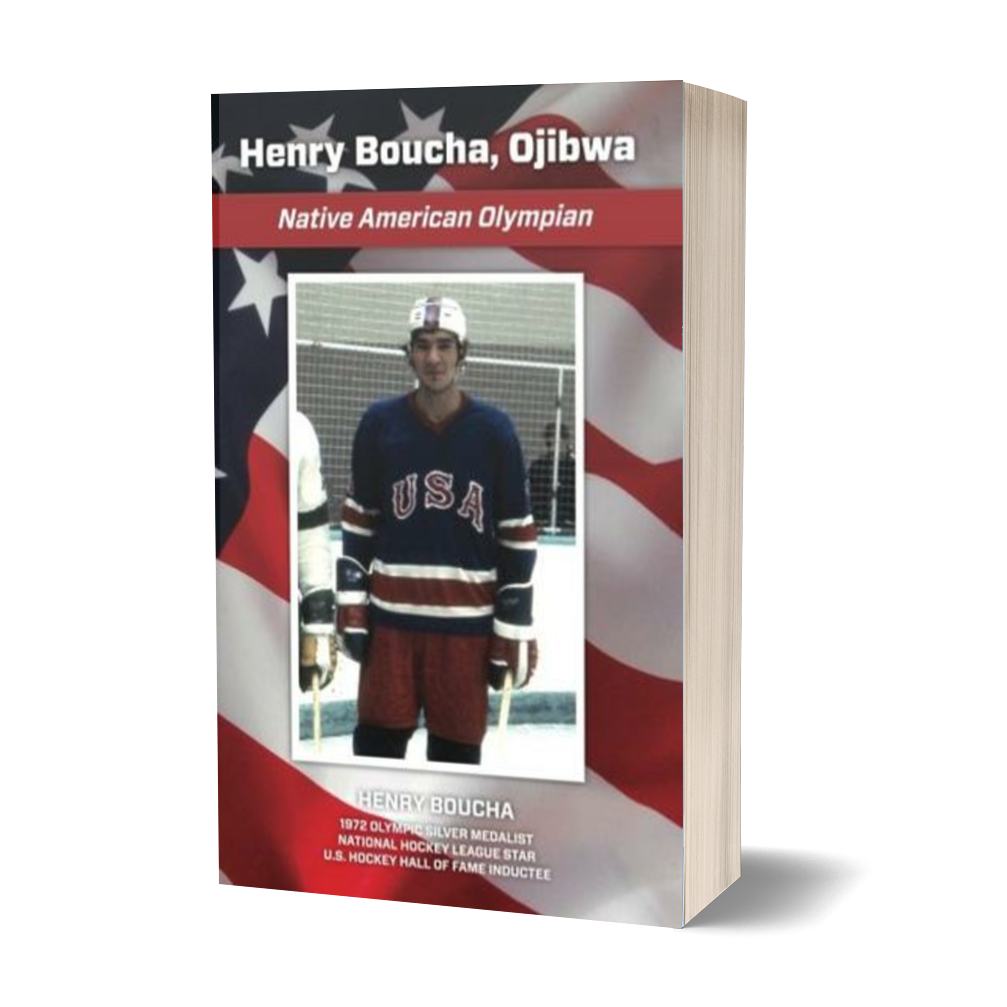 An autobiography by Henry Boucha
Henry Charles Boucha was born June 1, 1951 in Warroad, Minnesota. Considered to be one of the best all around athletes ever to come out of the State of Minnesota. He is one of the top High School hockey players ever. Boucha played football, hockey, baseball and track. Boucha was offered several full scholarships to compete in all four sports, but chose hockey overall.
Out of HS, Boucha played junior hockey in Canada for the Winnipeg Jets and played on the Gold Medal 1970 U.S. Team in Bucharest, Romania. The next year Boucha was drafted into the U.S. Army, and played for the 1971 U.S. National Team, and the 1972 U.S. Olympic Team winning a Silver Medal in Sapporo, Japan. Boucha was drafted 16th over-all by Detroit in the 1971 amateur draft.
Once released from the U.S. Army Boucha quickly signed with the Detroit Red Wings of the NHL playing in 16 games in the 1971-72 season. Boucha went on to play 6 seasons in the NHL before a horric eye injury ending his career in 1975 while playing with the Minnesota North Stars. Boucha continued to play after many surgeries without success to repair his vision, Henry retired in 1977 at the age of 25.
Boucha, a full blooded Ojibwa, is registered at Northwest Angle Band #37 in Ontario, Canada, and is a U.S. citizen. Though mostly remembered for his on ice abilities, his greatest asset can be found off ice helping others.
BOOK DETAILS
Paperback: 482 pages
Publisher: Henry Boucha, Ojibwa, Native American Olympian (Nov. 3, 2013) Language: English
ISBN-10: 0615717446
ISBN-13: 978-0615717449
Product Dimensions: 9 x 6 x 1 inches
SIGNED COPIES
For signed copies, please contact me.